Are You Able to Apply for Car Loans with a Bad Credit Rating?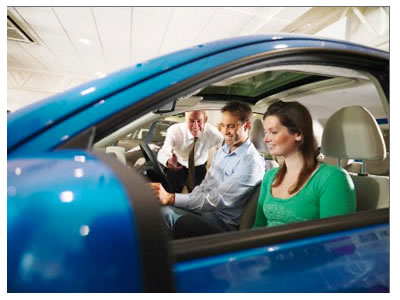 People who have poor credit can often find it difficult to obtain vehicle financing. They might visit one brand name dealership after another, only to be turned down at each one. However, there is an alternative option that allows you to apply for car loans with bad credit. This requires focusing your attention on dealers who specialise in assisting people with poor credit, bad credit, or no credit.

It is better to spend some time conducting research and asking questions, first. Then, once you have gathered sufficient information, choose the best car dealer and apply for car loans with bad credit. In addition, it does help if you have a small deposit set aside, as this lets potential lenders know are willing to invest in the vehicle upfront.

How Much Do You Need to Borrow?
There are lenders willing to work with people who apply for car loans with a bad credit rating. Keep in mind these lenders base their lending decisions on several different factors. One such factor is how much money you request to borrow. If the amount requested is well outside your ability to repay the loan, you will not get approved.

Rather than waste time attempting to apply for loans outside of your price range, take the time to sit down and review your monthly expenses and income to determine how much you can actually afford towards a car payment. Remember there are additional costs to driving a car, like insurance, tags, and maintenance. Make sure to leave some money in your monthly budget for a cushion to avoid overextending yourself financially.

Questions to Ask Car Dealers
Before filling out a credit application, it is essential you ask some very important questions. The last thing you want to do is end up not being able to pay for the car, since this will hurt you even further. Your goal is to not only improve your poor credit, but also get a car loan you can easily repay. All buyers, especially those getting car loans with bad credit, should ask:
What Is the Interest Rate? You want to make sure the interest rate is not outrageously high, as this affects your car payments.
How Long Is the Loan Term? You need to know how long it is going to take to pay off the car loan. Generally, most car dealers who help people apply for car loans with a bad credit rating offer repayment terms ranging from three to five years.
What Is the Repayment Schedule? Make sure to verify when the lender requires you to make your payments. Repayment schedules could be weekly, bi-weekly, or monthly.
What Are the Charges and Fees for the Loan? Most fees and charges are typically included in the figures provided by the car dealer and lender. In some cases, though, certain fees may not be disclosed, like a monthly statement fee.
By taking the time to ask these questions, you can find a car dealer and lender who allow car loans with bad credit, and who do not treat you like a number. In addition, look for a dealer who offers personalised service, such as assigning a case manager to assist you in the application process. Dealers allowing car loans with a bad credit rating should work with you to help you obtain a car loan, and truly understand your financial situation.

The whole purpose of applying for car loans with bad credit is to resolve credit issues and improve your credit. Make sure the dealer and lender are licenced under the National Credit Act as a Credit Reference Provider, so you actually improve your chances of getting credit elsewhere, once you successfully pay off your car loan.

You can still get car loans with bad credit. Look for car dealers who are willing to help buyers who apply for car loans with a bad credit rating.
You might interested to read "What happens after a default car loan?"