Cars On Terms - We provide Bankruptcy Car Loans in Brisbane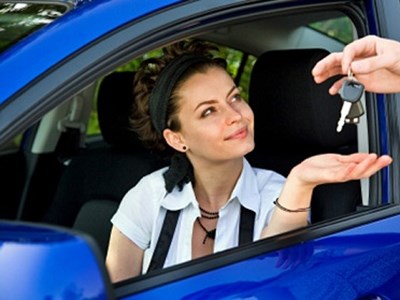 Are you going through bankruptcy or experiencing difficulty trying to buy a car? Have you been denied vehicle loans because of bad credit, even though you have a steady, reliable income? You're not alone. Many auto-financiers look at an applicant's credit score without bothering to look at their overall financial situation. If this has happened to you, we understand what you're going through. Cars on Terms would like to help.
Bankrupt Car Finance
Here at our auto dealership, we understand that everyone has a unique financial situation, and that even if you are experiencing a bankruptcy, you are not necessarily an unreliable individual. That is why we offer bankrupt auto financing. Our auto loan officers take the time to look at more than just your credit score. If you have an income (including Centrelink benefits), then chances are good that you may be eligible for bankruptcy car loans.
We've come to realize that there are a lot of people in Brisbane and beyond who have declared bankruptcy and yet are still able to keep up with regular auto payments. They just need a loan officer who truly wants to work with them to put together a payment plan that makes sense for their circumstances. We specialize in loans for bankrupts because we understand that, if you have a dependable, you can keep pace with payments regardless of your credit score.
Don't worry about other vehicle financiers neglecting you. Talk to us about your situation. If you show us a driver's license, proof of residence, proof of income, and a bank statement going back at least 3 months, then we can work with you. (For reference, we would like to see your credit file as well, but your score will not be the sole determining factor in our approving your loan). You don't need a large income for us to help you with bankruptcy car loans.
Before you come in to apply, we recommend that you sit down and draw up a budget of your expenses so you know exactly what size monthly repayments you can afford to pay for a vehicle loan. YxYou don't want to stumble into a situation where you are being charged more than you can handle, but you also want to remember that the higher your repayments are, the less you will actually have to pay in interest, saving you money in the long run. Come down and see if we can help you out with bankruptcy loans today!
We Help Your Credit
At Cars on Terms, we don't mind making loans for bankrupts. In fact, we approve bankruptcy car loans on liberal terms often because we look at your total situation. Therefore, whether you are looking for a car, truck, wagon, van, or SUV, but bankruptcy proceedings have tarnished your credit, there's a good chance we can help you. We offer bankrupt car finance at flexible rates, with flexible payment schedules, on our broad selection of impressive automobiles.
Even if you are going through bankruptcy, our custom bankrupt loans can help you rebuild your credit. We are a licensed credit reference provider under the National Credit Act. If you are one of the many people with bad credit with a steady income, we'll be able to help you improve your credit elsewhere!
Easy Application Process
We want to help you get behind the wheel of the car you're looking for at a fair price. Show us an income statement that is 2 months hold, a lease or letter from landlord to prove residence, 3 months of bank statements, and a credit file (which we can provide for $25), and we can work with you! There's no obligation to apply-come in for a no-pressure consultation!
We want to help you find the right balance with car loan payments that will enable you to afford the car you need to get to work, and still have money left over at the end of the week so you can go out for a drink with your mates. See us about our bankrupt loans today at Cars on Terms!
You might interested to read "Can I get Car Financed Under a Part 9 Debt Agreement".