Flexible Car Repayment Available at Cars On Terms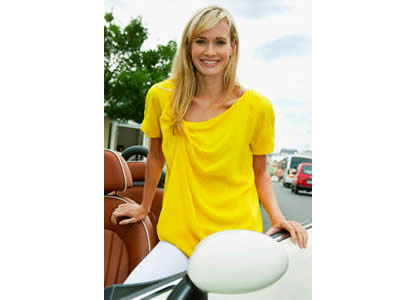 If you are looking to buy a car but need financial assistance and a flexible car repayment opportunity while doing so, Cars On Terms in Brisbane, Australia, is the company for you. We understand that everyone comes from a different lifestyle with a different income, which is why we offer you some of the best car repayment options available in the area.We personalize each and every application, and we assign you your own personal case manager throughout the repayment process.
In addition to working with you to understand your current financial situation, we can help you solve any credit issues you may have from your past. As a Credit Reference Provider licensed under the National Credit Act, we are a great asset to use if you want to get your credit back where it belongs. When you successfully pay off a loan with us, it will improve your chances of getting a loan from somewhere else in the future. Whether have a very high credit score or a very low credit score, we can help you get on track.
Bankrupt? No Problem!
We have helped clients interested in our flexible car repayment service in all kinds of tough financial situations, including bankrupts, pensioners, unemployed, and paid and unpaid defaults. Our company is a holder of the Australian Credit License and Motor Dealers License so you can be sure that we have quality vehicles and warranties with a Code of Conduct governed by property agents and the Motor Dealer's Act. Our finance service meets and exceeds the standards that are outlined by the Australian Credit Act.
With personal and professional experience, we know how to cater to each client in a way that makes you feel welcome and safe. We will go over every detail of your financial situation so we know exactly what flexible car repayment option would be the most beneficial to you.
In this day and age, it is hard to survive without a car, and we do not feel you should suffer just because you cannot pay in full upfront. Everyone should have the opportunity to pay what they can when they can, and we are happy to provide that opportunity.

A Simple Application Process with a Quick Decision
Our flexible car repayment application process is simple. All you have to do is fill out the information at our location after choosing the car you like. We ask that you bring your driver's license, $100, proof of residence and income for the last 2 months, and a credit file. If you do not have a credit file, we can provide one to you for a low fee of $25.
There is never an obligation to apply when you visit us. If you rather just browse the first time you arrive, you are more than welcome to do so, and we will assist you in any way we can.
Depending on the type of car you choose, there may be no deposit necessary. If there is, it will never go above $2,000. If the car does require a deposit, and you do not have all the funds right away, we can hold it for you for up to 2 weeks. Your car will come with 6 month's registration, and we transfer the registration to your name within 14 days after you buy it, and we do not retain possession while you are paying it off. All of this helps create a pleasant experience applying for flexible car repayment options with us.
We do not work with leases or rentals. Once you purchase the car and pick it up, you will own it immediately and will not have to wait until the loan is finalized. We approve your application based on your current and future financial positions. We are unlike other loan companies who usually penalize clients for past mistakes.
We give you a fresh start with a positive outlook. Come on down to Cars On Terms in Brisbane, Australia, and get ready to own your new car with the flexible car repayment option you have been looking for!
Here are the tips "7 steps for buying a used car with bad credit".