Seven Steps for Buying a Used Car with Bad Credit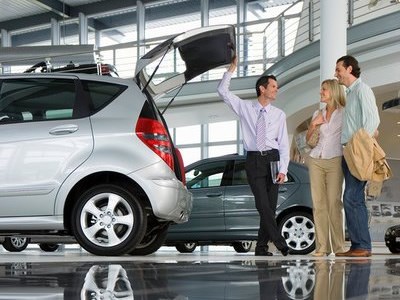 Having bad credit can create problems whenever you need to finance a used car. Fortunately, it does not mean you cannot obtain financing. You just need to know where the bad credit car yards are located. In addition, it does not hurt to take the time to be prepared before you start shopping for used cars. Following these seven steps for buying a used car when you have bad credit could make a world of difference.
Improve Your Credit Score-Obtain a copy of your credit reports from the national credit reporting bodies (CRBs). You are able to get the reports for free once a year or if you have been denied credit within the past 90 days. Verify the information contained on the reports from the CRBs is accurate. Credit Reference Providers do make mistakes which could have lowered your credit rating. In addition, if you have partially paid or unpaid defaults, attempt to pay off the smaller ones.

Be Realistic about Your Credit-Even after making small improvements to your credit, you still need to be prepared for a higher interest rate and have a down payment set aside before expecting to drive home in a car from bad credit car yards.

Establish a Budget-Make a list of all of your monthly expenses and income. This will let you know how much you can actually afford for a monthly car payment. Do not forget to include car insurance, vehicle registration, and other expenses related to owning a car. Having a budget helps avoid creating a financial strain where you could potentially end up defaulting on the car loan.

Set Aside Money for a Down Payment-Most bad credit car yards and lenders expect you to have at least a ten percent down payment when you walk in the door. In some cases, they might ask for less money down, but it is better to arrive prepared.

Weigh Your Options for Car Financing-While bad credit car yards specialise in car loans for people with bad credit, explore all of your options. Talk to your bank and see if they would be willing to give you a car loan if you had a cosigner with decent credit. If so, you could potentially get a better interest rate.

Always Negotiate on the Sales Price-Even though you have bad credit, this does not mean you cannot negotiate with bad credit car yards to get the price reduced. Never agree to car payments that are outside of your budget and higher than you can afford.

Come Prepared to Apply for Credit-Bring along proof of your income, your list of monthly expenses, and proof of residency when you are ready to shop for used cars. Avoid applying at multiple bad credit car yards at the same time, as each one will perform a credit inquiry. Multiple inquiries in a short period of time may lower your credit even more. Instead, apply at only one dealer at a time, and verify they are not running your credit application through multiple lenders without your permission.
Remember to be careful and consider all of your options while you are shopping bad credit car dealerships. Never let the dealer pressure you into purchasing a car you know is not within your budget. Additionally, not all dealerships are Credit Reference Providers licensed under the National Credit Act. You want a dealer/Financier who is licensed so you are protected.
By following these steps, you are sure to find a decent deal on a used car even though you have bad credit. After successfully paying off your car loan, your credit should be improved and make it possible to obtain credit elsewhere, for other purposes.
Cars on Terms provide bankruptcy car loans service, find out more!