Save Money with Cars in Terms!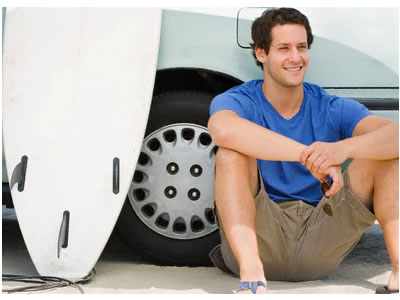 Getting a new car can turn out to be a challenging endeavour for many people. Everybody is living their own lifestyles, with different needs and incomes. These days, families often struggle just to make ends meet. There are other expenses that need to be given attention, including insurance, utilities, monthly bills, as well as other payments necessary. Given the case, how will you be able to insert expenses to have a new car?
One reasonable solution that you can take advantage of is getting a loan. With this option, you can purchase your car now, right at the moment of need, and paying at a later date. The payment arrangement need not be burdensome as well. In fact, you may even be able to pay gradual amounts, which is a realistic choice, given your situation.
Which Loan is best for you?
There are other loan options that offer so-called 'no interest car loans'. However, come to think of it, there is no such thing as 'no interest'. In order to compensate for the amount, these types of loans often have overly inflated rates. After all, no business would take the leap of faith and lend someone an amount to buy a car, when there is a chance that they may not pay at all.
Also, if it is really what it says it is, 'no interest', what can you expect when you pay the entire amount early? With standard loans, if you pay earlier, you can end up with saving on the interest. These types of loans only offer high repayments, even reaching up to $150, but not able to save on anything.
These loans appear a bit tricky, right? Why do you need such loans when a reliable Licensed Credit Provider can give you a normal type of loan which is a whole lot cheaper in terms of repayment and total overall price, and still be able to afford the necessary protections provided by the Credit Act? At the same time, regardless of your current economic condition, whether you are unemployed, bankrupt, self-employed, student, single mum, etc, you stand a chance in getting a loan with Cars on Terms.
Where should I go to get such a loan?
If you are searching for a used car in Brisbane, Cars on Terms is the company to go to! We provide loans depending on your current situation and financial capabilities. We take into consideration your current condition, assigning you with a case manager who can assist you all throughout the application process.
With Cars on Terms, getting your car is totally stressed free. Applying for our loan is relatively easy! Contact us and one of our associates will gladly assist you out. We will definitely help you choose a package that will suit your needs and preferences. The process of application is fast, and you can even get the results in no time!
No need to worry about your financial situation now! We feature a wide range of car options, making sure that there's something for you. If you are planning to buy a used car in Brisbane and save money at the same time, visit us now!