How You Can Apply for Car Finance While on Casual Work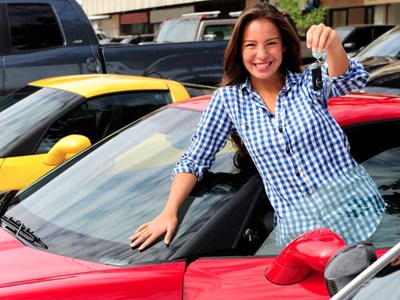 Are you looking for dependable car finance while on casual work in Brisbane? Whether you need reliable transportation for your family or for businesses purposes, most lenders require you to work at least 12 months at the same job before they will consider financing your vehicle. This can make it difficult for a casual employee to finance a car..

Cars on Terms looks at things differently, we understand you are serious about financing a car, which is why we offer you the chance to receive car finance while on casual work in Brisbane. Our experienced staff is trained to understand your needs and thoroughly assess your situation to provide you with the best options we have available. We will get your loan approved faster, so you can drive away in your vehicle as soon as possible and get back to your busy lifestyle.
The Loan Process

Our flexible loan options make it much easier to get financing if you are self-employed or are working sporadically. Our staff has worked with many types of people over the years who have needed car finance while on casual work in Brisbane. We will help you receive the loan you need. We have the knowledge and experience to put your application through with the highest chance of getting it approved. With our great approval rate, we are the company you can depend on, and we will look out for your best interests.


Before, during, and after the application process, we respond to you in a timely manner. Our team is readily available if you call with a question or want to know where your application is in the process. We will get back to you quickly with an answer, so you will not have to sit around waiting and wondering if you are going to receive the loan. Our expert staff will assist you with every step, clarifying the process along the way.


We are Authorized Car Dealer

While we are helping you receive a loan, we can also assist you in getting a good, quality car through our car yard. The car you choose can have a large impact on your business and family life. Our team will listen to your needs and get you into the vehicle that is right for your lifestyle both now and in the future.

We assure that the car you buy is exactly what it claims to be. Our staff will provide all the necessary papers, as well as offer you a wide range of warranties to further provide you with peace of mind. Once you leave our lot, you will have a high-quality car to drive to and from your job.


Why Choose Us

From financing your vehicle to purchasing your vehicle, we will take care of you. We walk you through the loan process from start to finish so you fully understand what is happening. We explain each step of the application and answer your questions along the way. Our goal is to get you into a vehicle fast when you are in need of car finance while on casual work in Brisbane.

We are the best company for you when you are looking for car finance while on casual work in Brisbane. Our experience over the years has made us specialists in our industry, so you receive the loan you deserve. Whether you need a second car or an upgrade, we will help you get the financing you need fast.
You might interested to read " Affordable car loans with past problems."