No Credit Checks Are Not a Real Alternative for Car Financing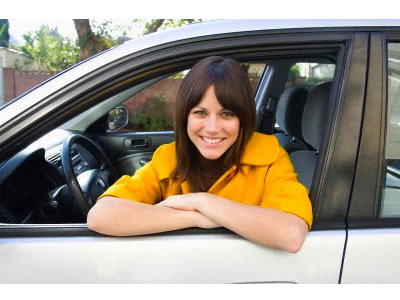 Some people have problems obtaining car financing due to bad credit histories. Other people have problems because they are unemployed, pensioners, have paid and unpaid defaults, or have bankrupts. When they require a car, they are left turning to alternative methods of car financing.

One method they are tempted to use is no credit check car financing. This is not a real alternative because it does nothing to help improve their credit. Car dealers who offer no credit check car financing loan programs fail to report your car payment history and do not act as a Credit Reference Provider. Further, they may not even be licensed under the National Credit Act.

So even if you manage to successfully pay off your car loan, it does nothing to improve your chances of getting credit elsewhere. Instead, you are stuck with your bad credit. When you require another car, you are left returning to the same no credit check car financing car dealer. Rather than get stuck in this situation, it is better to work with a car dealer and lender who are licensed under the National Credit Act and are a Credit Reference Provider.

How Does A Credit Reference Provider Improve Your Credit?
A Credit Reference Provider reports your repayment progress to credit reporting agencies. If you are making your payments on time and are not late on payments, it helps offset the bad credit on your credit history. In addition, it helps rebuild your credit worthiness and improves your chances of obtaining credit elsewhere from other lenders, not just car dealerships.

This is why it is important to verify with the car dealer and lender whether they are licensed and a Credit Reference Provider and not a no credit check car financing operation. If they are not licensed, you are better off looking for a car elsewhere. Remember, your goal should be to improve your credit, not just get a car from a no credit check car financing dealer.

Keep in mind you will be asked to provide certain types of information to determine your credit worthiness for car financing. The car dealer and lender could ask you to provide proof of income, an explanation for certain items on your credit history, and how much credit you are seeking. This information is used to conduct a credit assessment and verify the credit you require is not unsuitable to you and your current financial situation.

In addition, the car dealer and lender may request permission to review your credit history. This review does not preclude you from obtaining a car loan, but is sometimes required for verification purposes based upon the information you provided on your car loan application. Until a credit assessment is completed, an offer for credit cannot be extended.

Things to Do Before Applying for Credit
There are several things you can do before apply for credit. You should obtain a copy of your credit history and review it for accuracy. If there are discrepancies on the report, take the appropriate steps to get these resolved. If there are items on the report which need further explanation, take the time to create a written explanation you can bring along with you when you are shopping for cars, since this helps the car dealer and lender better understand your financial situation.

Lastly, work with a licensed Credit Reference Provider who works with you, not a no credit check car financing dealer. You are not a number and should not be treated like one. Everyone's credit situation is different. As such, the car dealer and lender you choose should personalise your application. Additionally, the best car dealers and lenders assign a case manager to personally assist your with the application process and verify they really understand your credit situation to help you get approved.
You might interested to know whether you need to rent to own a car in Brisbane.